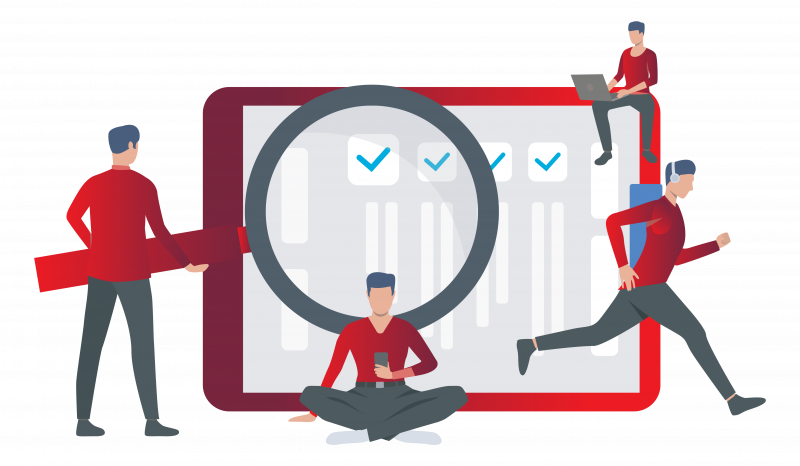 Terms & Conditions
Welcome to MyCompass. MyCompass is a self-discovery and assessment platform designed and developed for school students (hereinafter referred to as "Users"), under the auspices of and managed by Rubix Consulting (M) Sdn Bhd which operates in Petaling Jaya, Selangor. MyCompass provides psychometric and content-based library assessments that are accessible online via computers, mobile phones, and tablets.
This Privacy Policy is a commitment to respect and protect any Personal information of the User on MyCompass website (www.mycompass.io).
Read carefully to understand MyCompass' views and procedures regarding personal data and how MyCompass utilizes User information.
By accessing and using MyCompass service, Users are deemed to have read, understood and consented to the collection and use of the User's personal data as described below.
This Privacy Policy may be changed and/or updated from time to time without prior notice. MyCompass recommends Users read carefully and review this Privacy Policy page from time to time for any changes. By continuously accessing and using MyCompass services, Users are deemed to agree to any changes specified in this Privacy Policy.
This Privacy Policy, along with Terms & Conditions and any other terms within MyCompass platform constitutes a binding agreement between the User and MyCompass.
These Website Standard Terms And Conditions (these "Terms" or these "Website Standard Terms And Conditions") contained herein on this webpage, shall govern your use of this website, including all pages within this website. These Terms apply to your use of this Website. By using this Website, you expressly accept all terms and conditions contained herein in full. You must not use this Website if you have any objection to any of these Website Standard Terms And Conditions.
User Information
MyCompass may use all the User's information/data as a reference for efforts to improve MyCompass products and services.
MyCompass may use and process User Information / Data with the purpose of mapping, analyzing, evaluating and measuring the quality of education together with any third parties or agencies authorized by the Government of Malaysia.
MyCompass may use all the User information/data for MyCompass's internal requirements regarding market research, promotions related to new products and services, information and special offers from official partners made through MyCompass site.
MyCompass will not shares User's information with any third parties except in certain conditions as determined by the Malaysian government and in accordance with applicable laws, for example, and not limited to the process of investigation of cybercrime cases involving Users under applicable laws.
MyCompass may request Users, but Users are not obliged, to complete surveys that are used for MyCompass product development, research or market research activities with third parties.
MyCompass may connect with sites external to MyCompass site. As such, Users are aware and understand that MyCompass is not responsible for the confidentiality of User's information after the User has accessed these external sites. Please be aware that when Users leave our website, other sites may have different privacy policies and terms which are beyond our control. Please be sure to check the Privacy Policies of these sites as well as their "Terms of Service" before engaging in any business or uploading any personal information to these sites.
Disclosure of User's Information
Except in the following cases, MyCompass warrants that no sales, transfer, distribution or lending of the User's personal information/data to any third party will occur,
1. If MyCompass as a whole or part of its assets are acquired or merged with a third party, then the personal User data held by MyCompass will be one of the assets transferred or merged.
2. If MyCompass is obligated to disclose and / or share User's personal data to comply with legal, statutory and/or regulatory obligations and/or to enforce or apply MyCompass terms of use.
Cookies
Cookies are small files that automatically apply to the User's computer to ensure and monitor the connection of the User series, thereby allowing Users to access the services from MyCompass page optimally.
These cookies are not intended to be used when accessing other information/data that the User has on the User's computer device, other than what the User has agreed to submit.
Even though the computer device Users will receive cookies automatically, Users may choose to customize their settings by choosing to reject cookies (this option may result in optimum viewing when accessing MyCompass page).
MyCompass uses demographic and Google Analytics Interest information. Data obtained from this information, such as age, gender and User interests, will be used to build MyCompass web pages and content. If you don't want your data to be tracked by Google Analytics, you may use the Google Analytics Browser Opt-Out add-on.
MyCompass has the right to use features provided by third parties to improve MyCompass services and content, including among other things, the advertisement of ads for each User based on interest or history of the visit.
Copyright and Trademarks
MyCompass page contains legitimate content/information/data and is registered according to relevant laws and laws. Copies, amendments, misuse of the contents/information/data that are legally registered are illegal and may be charged with following applicable laws and regulations. The content/information/data intended is not limited to content, trademarks, forms, exposures, faces, and graphs.
The "MyCompass ©" name and logo, "People Science ©" algorithm, "People's Score Index Analysis System" and "Planning Student's Plan" have been referred to in an official way with Malaysia's Department of Law and Human Rights. Other parties are prohibited by law from using or handling the name and / or the "MyCompass ©" logo and above without express consent being given by MyCompasss to do so. Any violation of this clause by the User will be subject to action under Malaysian laws related to copyright and intellectual property rights.
Legal action will be undertaken against the User if there are attempts at intentional or accidental copying, customizing, accessing the content and MyCompass pages intentionally and forcibly created for external usage and public use, or corrupting MyCompass page and / or sites contained in it, without of the express consent of MyCompass.
Changes to this Policy
MyCompass may change this policy from time to time and if MyCompass makes these changes, it will be done so on this page. The User is requested to update themselves on this Policy from time to time.
Cancellation of Agreement
The User can close their account at any time. When a User closes the account, MyCompass will deactivate the account and delete all information associated with the User's account. MyCompass may keep a copy of the archived information as required by applicable law and regulations and for legitimate business purposes. User's account cancellation and deactivation may be sent through the 'Contact Us' section of the website. These Terms, including any legal notices and disclaimers contained on this Website, constitute the entire agreement between Rubix Consulting (M) Sdn Bhd and the User in relation to the use of this Website and supersede all prior agreements and understandings with respect to the same.
Governing Law
These Terms will be governed by and construed in accordance with the laws of Malaysia, and you submit to the non-exclusive jurisdiction of the courts of Malaysia for the resolution of any disputes.
Criticism and Suggestions
All kinds of criticisms, suggestions, and other requirements may be submitted via 'Contact Us'.
Disclaimer
If you require any more information or have any questions about our site's disclaimer, please feel free to contact us by email at hello@mycompass.io
All the information on this website – https://mycompass.io/ – is published in good faith and for general information purpose only. MyCompass does not make any warranties about the completeness, reliability, and accuracy of this information. Any action you take upon the information you find on this website (MyCompass), is strictly at your own risk. MyCompass will not be liable for any losses and/or damages in connection with the use of our website.
Consent
By using our website, you hereby consent to our disclaimer and agree to its terms.
Update
Should we update, amend or make any changes to this document, those changes will be prominently posted here.