Find out your interests and abilities, get appropriate online course planning advice-wherever, whenever.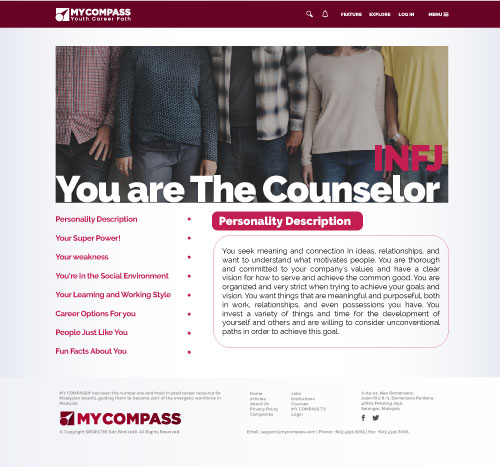 Self-identification assessment
Recognise yourself from your personality, interests, learning styles, abilities, to the value of your life through 5 MyCompass psychological assessments.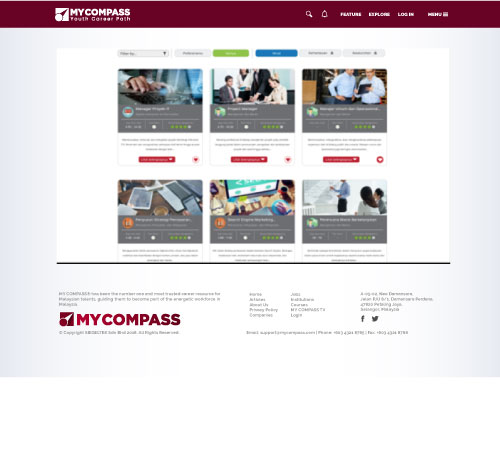 Recommended courses and professions
You can explore thousands of college majors and professions equipped with a level of compatibility with you as well as the experience story of the past students who took the majors.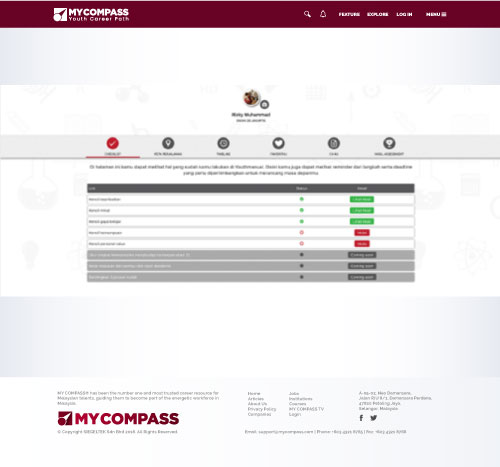 Online lecture and career guidance
MyCompass has set up practical steps that make it easier for you to prepare for the course throughout the year so you can succeed in the future.
Know yourself
Discover your interests, potentials, and uniqueness through 5 self-assessments
Career and profession information
Know the career and professional trends most relevant to your areas of interest
Overall report
Get a report about you instantly and easily, and use it to improve the quality of discussions with your teachers and parents
Recommended courses
Get your college and profession recommendations
Real-world insights
Get insight into various professions by reading real-world experiences from students and practitioners in the field
Online lecture & career guide
Prepare for success using our comprehensive lecture and career guide
Course and campus information
The most comprehensive and up-to-date resources on college and university courses
Ask MyCompass
Live discussions with experienced mentors about college life and what to expect
Insightful articles
Broaden your knowledge and perspective about career options with insightful and inspirational articles
The most accurate and thorough individual profile report
Discover and achieve your full potential. Get a personalised 41-page report of your interests, preferences, values, personality, learning style and capability along with recommendations for courses, professions and career paths that suit you.