Our platform helps you realise your full talent potential
Features
Adaptive lecture and career guide
MyCompass provides students with critical tools to prepare for courses, careers and the future with proven pedagogy. Complete with check lists and reminder features to guide students to be more strategic in planning for college.
Latest information and guides
Each student is different with their own unique potential. The MyCompass database comprises thousands of database majors, lectures, careers, colleges, and scholarships to help students navigate and prepare for the path that is right for them.
Integrated data
Through the Student Analysis Dashboard, MyCompass facilitates schools and institutions in monitoring and guiding the development of the academic goals input by each student. Compare the performance and aspirations of each student, per class or per batch, as well as features to track your school's alumni after graduation.

Recognise your uniqueness, discover your potential and realise your dreams.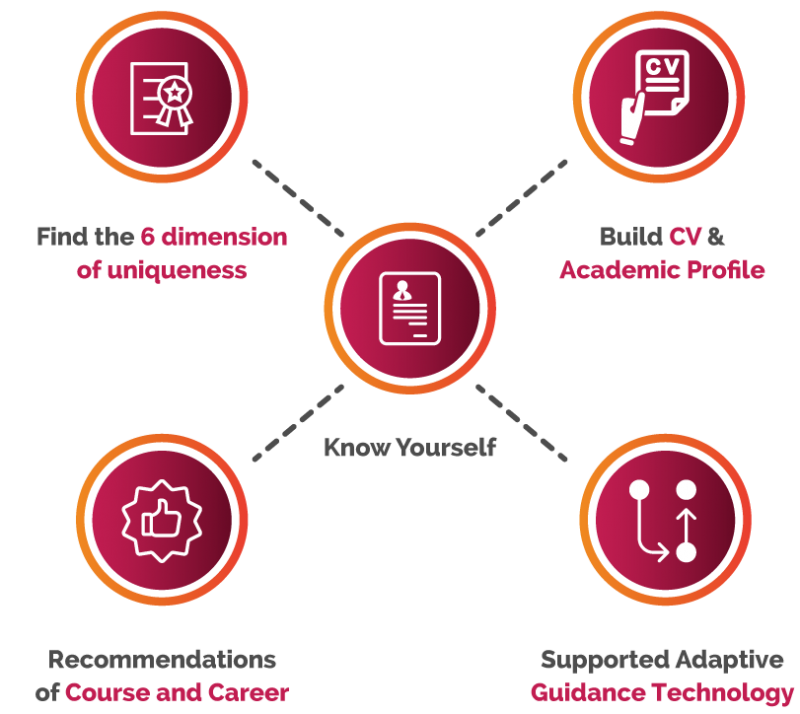 MYCOMPASS MEASURES

THE SIX 
DIMENSIONS OF STUDENT PROFILES
Interest module
Identify your interests. Recognise the activities,
abilities, topics and professions
you find interesting.
Capability module
Choose the right courses based on your abilities.
Find out 6 dimensions of your abilities
through this module.
Explore Courses, Profession
and University Campus
Explore hundreds of courses and professions
offered as well as hundreds of universities
to suit your academic criteria.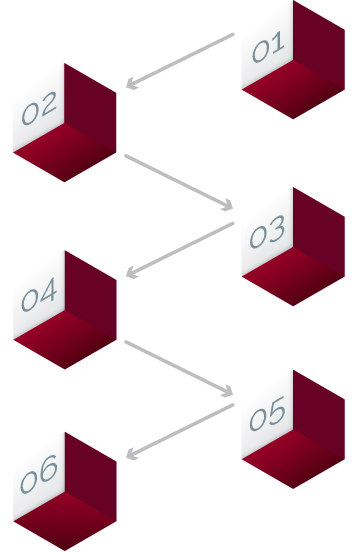 Personality module
Recognise your personality. Learn how you process information,
make decisions, recharge, and deal with your
surroundings and various situations.
Learning style
Understanding your learning style will help you
learn more effectively. Discover the learning
style most suited to you as you complete the interest
and ability modules.
Personal values
Align your course and career path
with what's most important to you
by identifying your values.