No matter what kind of business you have either from home or small corporation, there is always a way to gain bigger opportunity and success. Expanding your business meaning you are gaining more but it also increases your expenses. Here are some key-steps to keep your business afloat in the long run.
1. Know Your  Own Business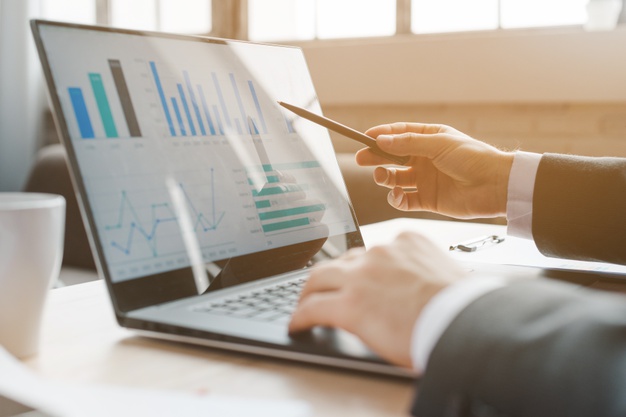 First and foremost, you must know fully what your business target is about, and in and out. Knowing your target audience narrows down on the platform of marketing based on age and lifestyle. You should also know your product competitors to adapt to the competition of the business. Business owners should handle the monetary and groundwork of the business. Monitoring the cash flow, knowing if you're gaining more orders and sustainability of your business.
This also should cover the main rules and s.o.p of running the business from top to bottom best to be printed out as a guidebook. It is always important to always have an employer/employee guide book to keep as reference and reminder for your business.
2. Get more help to expand

Once you have started getting more demands and getting overwhelming orders from your customers, it is best to expand your business and hiring some staff to accelerate production time. To gain more quantity of orders or services, you would need a bigger workforce to cut down on time to work and increase efficiency to produce more services.
Employing other staff help will help you to focus on the main objectives of the business while someone else can handle the operational parts. If you're not good with handling order marketing. get someone to spread words on your business. In case you're not good handling the tracking of purchases, hire someone to manage the deliveries. Smoother business operation will increase more efficiency and makes less mistakes in delivering out your services.
3. Aim to invest in your business
When you're starting to aim more profits from your business, try to save some money aside monthly to invest better equipment or employee for your business. Having more or better quality equipment/staff to help to produce more orders or services. You could also use it as a budget for marketing and branding template. Focus less on spending too much, and more on investing to expand.
It is also important to keep the operations according to the budget. Avoid taking risky steps that would add on the financial burden if it can't generate back enough income. in the long run. Remember to plan for other ways to generate more orders to cover expenses.
4. Improvise your business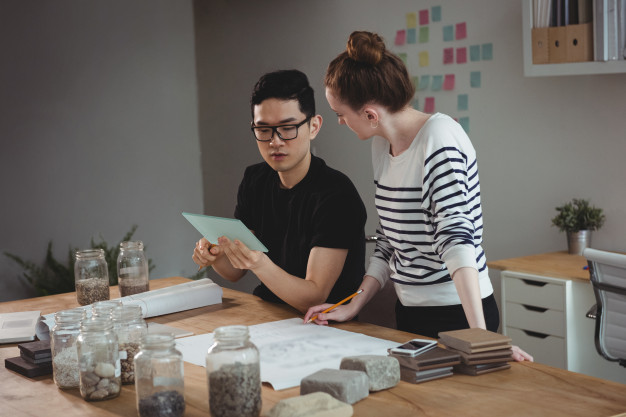 As technology and time advances, demand and supply changes depending on customers preferences or the presence of other competitors. To gain more traction to your business would mean you will have to reach out more by offering a service or goods catering to a different market. Having a regular graphic branding to market your goods will make you look more recognizable. Try to tap on different age group with similar interest.
Let's say as an example, your business is selling butter cake and there are many other competitors selling it too but you still want to stand out from the crowd. You could improve by changing the packaging and having a good looking branding, or making butter 'jellly' cake to create unique style of the signature of your business.
5. Solve the problems together and less complaining.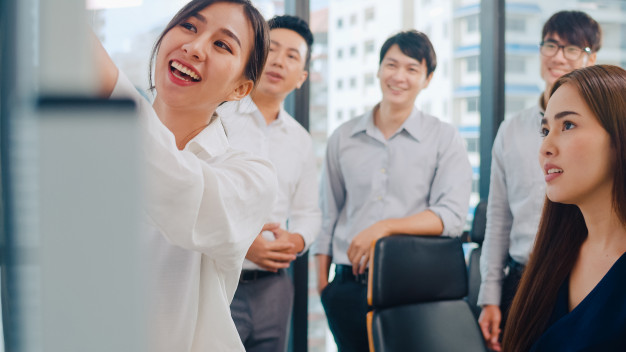 Always work together and treat your staffs and employee kindly. Having a motivating and kind leadership builds trust and positive mood in the working background. These will motivate the staff to be more hardworking and respect towards the business owner. Praise if they are doing a good job and help them when they make a mistake.  Always remember to listen to others as well so that others will listen back to your reasoning without hesitation.
Whenever there is a bigger problem arises, always figure out the source of it and ways of countering the matter.  If the matters require other people to work on it, talk in a gentle and stern manner. Instead of complaining asking why things didn't turn out as expected, have a meeting to brainstorm on new ideas and ways to improve the business or solving the problem. Expressing fierce anger and ranting will give out gloomy and negative surrounding which demotivates the staffs that could affect the quality of the work.